Dispute Resolution Course
Sick of not getting paid? Sick of paying court costs or getting legal advice just to get the money you are owed for your hard work?
It happens even to the best painters.
Maybe you need training in how to handle disputes, and have a professional dispute resolution process so that you know exactly what to do and how to professionally handle disagreements with builders and clients.
This course will teach you:
How to use the Statutory Payments Act to get paid
Options for resolving disputes over payment
How to create and use a professional Dispute Resolution Procedure
The course includes special information from the Queensland Building and Construction Commission, and Fair Work Australia
Course Requirements:
You must have access to a laptop or PC with a web-cam, and have Google Chrome installed (free to download)
Duration:
4 - 5 hours self-paced. Log-in and study whenever you want. Course must be completed with three months maximum.
When:
24/7, anywhere, anytime
Cost: $280
$80 for eligible CSQ funded Queensland Residents*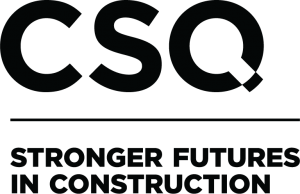 As a Construction Skills Queensland (CSQ) registered training supplier, we provide training that is supported by CSQ funding.
*CSQ Eligible Participant means:
(a) An owner of an Eligible Building and Construction Small Business; or
(b) an employee of an Eligible Building and Construction Small Business who is directly involved in the day to day running of the business.
AND MUST BE:
(c) an Australian or New Zealand citizen; or
(d) a permanent resident of Australia; or
(e) a refugee and humanitarian visa holder.
AND MUST:
(f) permanently reside in Queensland; or
(g) be permanently employed in Queensland.
Eligible Building and Construction Small Business means a business with 20 or less employees that conducts building and construction work in the Queensland Building and Construction Industry and is based in Queensland.