Financial Management and Budgeting
You might be a good painter, but if you don't understanding budgeting, financial forecasting or management, you won't make much money! This course is essential for anyone starting a painting business, who hasn't had training in financial management.
Topics covered include:
Budgeting
Financial forecasting
Calculating hourly rates
Interpreting financial reports
Know your numbers! Get to know why and how to control your cashflow. Get mentored and coached by painting business experts.
Presented by:
Nigel Gorman (Aussie Painters Network)
Jim Baker (Not Just a Painter)
Daniel Wurm (National Painting and Decorating Institute)
DURATION:
8 - 12 hours (flexible, just log-in and out whenever you want)
Maximum course duration is three months
AVAILABILITY:
On-line 24/7. All you need is a laptop with Excel spreadsheet software, and Google Chrome as your browser.
COST: $380
Only $80 for Construction Skills Queensland (CSQ) eligible* Queensland residents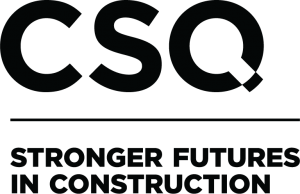 As a Construction Skills Queensland (CSQ) registered training supplier, we provide training that is supported by CSQ funding.
*CSQ Eligible Participant means:
(a) An owner of an Eligible Building and Construction Small Business; or
(b) an employee of an Eligible Building and Construction Small Business who is directly involved in the day to day running of the business.
AND MUST BE:
(c) an Australian or New Zealand citizen; or
(d) a permanent resident of Australia; or
(e) a refugee and humanitarian visa holder.
AND MUST:
(f) permanently reside in Queensland; or
(g) be permanently employed in Queensland.
Eligible Building and Construction Small Business means a business with 20 or less employees that conducts building and construction work in the Queensland Building and Construction Industry and is based in Queensland.